Better apps for consumers & food businesses
Bistroo has lower fees and puts restaurants, food shops, and their customers back in control.
---
lens Live Platform Data
Live since 03-03-2020
59369 active users
$ 5.260.777 platform volume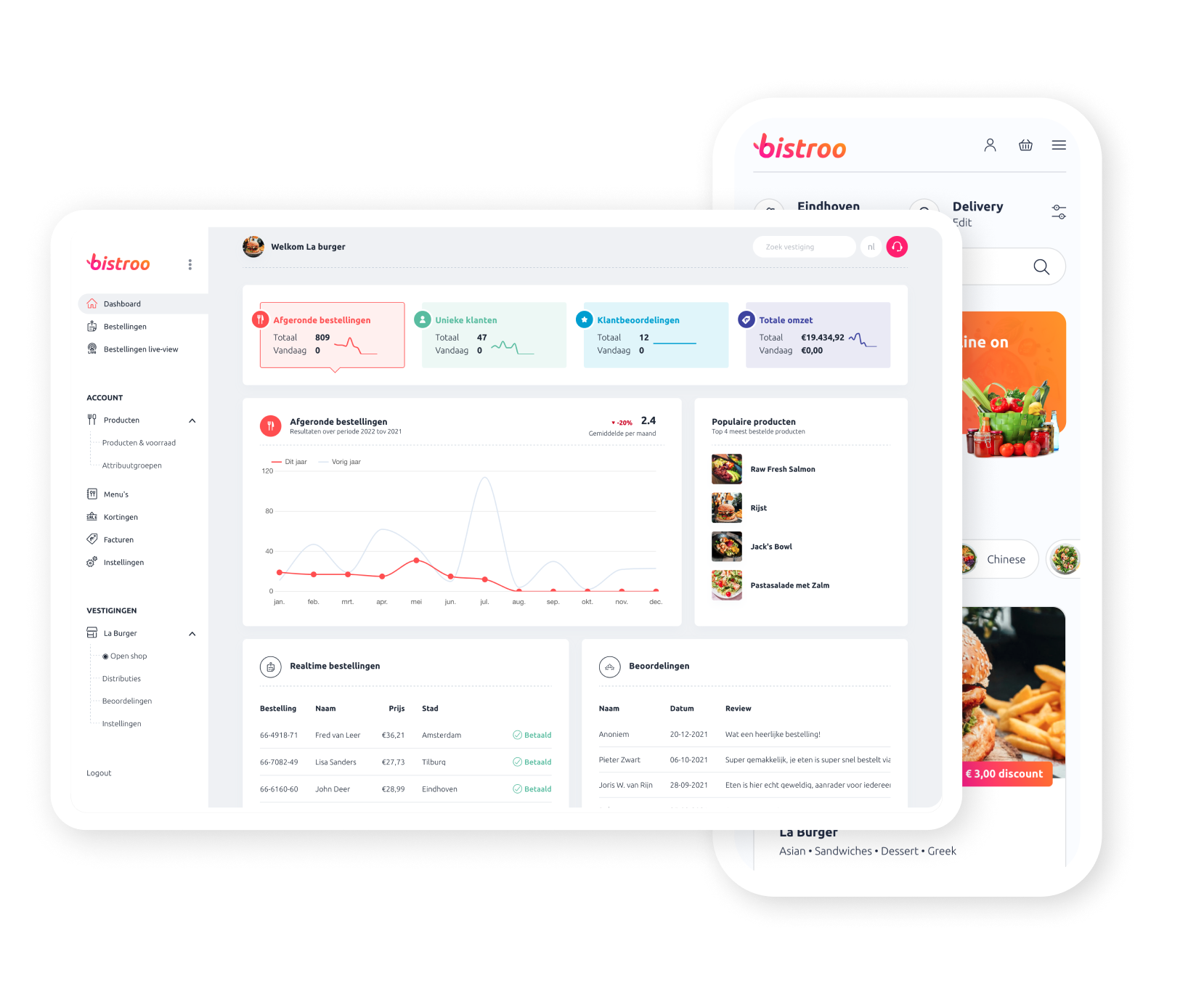 The food ordering app
Hungry? Order restaurant meals and local 'specialty' food products - like good cheese - in a few clicks. Delivered at home or ready for pick-up.
What to order? Just scroll and our algorithm optimizes your feed based on your taste and favourite ingredients.
By going Bistroo, everyone pays lower fees while supporting their favourite restaurants!
Start ordering food
A flexible dashboard for food businesses
The last thing you want as a restaurant or food shop owner is having to call someone to change your menu. We give you full control over your data, products, customers and orders!
More features for food business owners:
Analytics dashboard
Easy editing of menus, pricing and delivery area
Schedule holidays and rotating menus
Create discounts, coupons, and campaigns
Manage direct relationships with your customers
Bistroo for business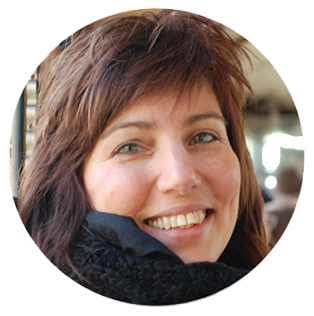 "During the covid crisis, we started selling online via Bistroo. Thanks to Bistroo, we have fewer telephone orders and therefore more speed at the checkout, this brings a lot of peace. We will definitely continue working with Bistroo."
Go Bistroo!
We support food businesses and they are supporting us.
Become active & earn rewards
The Bistroo community is the heart of our ecosystem, made up of food entrepreneurs, investors and ambassadors. Join us on our mission for a fair food market!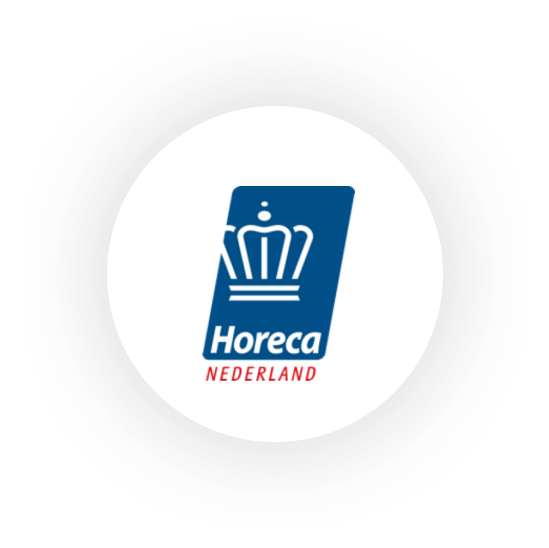 National partnership
Bistroo is one of Koninklijke Horeca Nederland (KHN)'s preferred e-commerce platform for their 20,000+ members. Let's go!
> Read about our partnership